Heart of Excellence Honouring Life through Communities of Care
Our Services
Intercare Corporate Group Inc. (Intercare)
---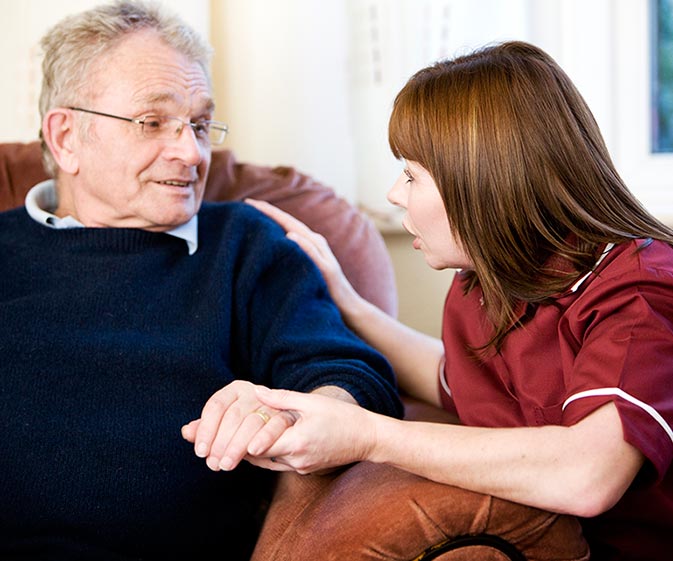 ---
We are an Alberta based organization providing health and life enrichment services in continuing care centres since 1992.
---
Our purpose is to maintain dignity, offer choice, and support growth to those we serve.  In addition to providing long-term care services to seniors, Intercare also offers palliative care services at two of its hospice locations that are situated within its Chinook and Southwood facilities. Our newest facility, Kingsland Terrace, is an innovative model of 'supportive living' that provides care and support services for younger adults under 65 years. We also have a Special Care Unit that provides specialized care to individuals with an acquired brain injury, as well as a Behavioural Support Unit for the specialized care of individuals with complex behaviours.
Intercare is routinely evaluated against a set of national standards of excellence in the provision of quality health care services and commitment to safety by Accreditation Canada.  All Intercare facilities and programs have been awarded "Exemplary Standing" which represents the highest level of performance awarded by Accreditation Canada.
---
Provides personal and medical care to individuals who are unable to carry out activities of daily living. Our dedicated long term care team is available 24/7 to ensure residents are cared for.
Provides individuals who have complex behaviors with specialized care in a safe, secure, respectful and compassionate living environment that focuses on maximizing resident function.
Provides comprehensive care, focused on easing the physical, emotional and spiritual pain that often accompanies terminal illness. Our hospice team is a dedicated and specialized team of professionals.
Provides individuals who have an acquired brain injury with specialized care in a safe, secure, respectful and compassionate living environment that focuses on maximizing resident function.
Provides an innovative Supportive Living program that is primarily focused on individuals who are under 65 years of age and who have been diagnosed with a neurodegenerative disease.
Provides care to individuals with complex dementia whose care needs cannot be managed in a regular LTC environment.
I recently supported a friend at Chinook Hospice.  He was there only 6 days, but I commend the care and compassion that he and we received.  It was the perfect place for him to spend his last hours.
I want to express my appreciation for the generous kindness and extra effort of the staff at Brentwood. I give extra thanks to the nurses for extra help. All others  have been diligent including the recreation stall who have made the situation happier.  Thank you Brentwood.
Thank you ever so much for the excellent care you have provided to our Mom over the past 3 years! We all found the staff to be such a warm, caring group of people. The last three years were easier knowing Mom was with such great caregivers.
I wish to express my heartfelt and sincere thanks to the staff of the Chinook Hospice for their tremendous care to my mother, during her residency at Chinook Hospice.   Everyone is to be commended for their loyalty, diligence, friendliness, work ethics and most of all, the extremely efficient level of care. Finally, my thanks to Intercare Corporate Group Inc. for hiring the best people to guide our relatives on their final journey.
The people at Brentwood Care Centre have been absolutely excellent throughout the years my father stayed there.  Everyone was friendly and provided exceptional care.
Our Family would like to thank everyone for looking after our Mother and Grandmother in the most caring and compassionate way.
We knew from the day my daughter and myself walked in and were greeted by staff, by the wonderful bright rooms and the balcony with the mountain view that this was the right place for our loved one.
At Brentwood Care Centre there are so many amazing staff who go above and beyond every day in their work.
When my father and I first visited Chinook Care Centre for the initial tour, we immediately felt the warm atmosphere, the spotless housekeeping and the caring, cheerful way staff was interacting with residents.  We instantly felt that mom would receive the best care possible at Chinook.
We're grateful for the professional, friendly, attentive staff!
My brother had a truly loving and nurturing home at Kingsland.  The culture of kindness, caring and above all respect is consistently reinforced, nurtured and expected at Kingsland.  My brother's success at Kingsland Terrace was indeed a result of everyone working together toward a common goal; the welfare of the residents.
As a student doing my clinical practicum placement here, I can confidently say I had an amazing time and learned a lot.  I would highly recommend Chinook to students for placement purposes.
I would like to extend my thanks and gratitude for the care and attention paid to my mother while she was at the Southwood hospice. The nurses, physician and all of the other care givers who so tenderly and respectfully took care of my ailing Mother. They are special people who chose to follow this path of taking care of the seriously ill. I hope the kindnesses, warmth and sympathy they offer is appreciated by many more who have the good fortune to be in their selfless care.
Everyone at Southwood has become family. The level of care and efficiency that I witnessed was above and beyond.
Over the past three years my mother has had the best of care.  Staff are caring, kind … this is my idea of an ideal care centre.