LTC is specifically designed for individuals who have complex health care needs and for whom the ability to remain at home or within a supportive living setting is no longer a safe option for them.
In LTC, nursing care is provided 24 hours per day 7 days, per week.
---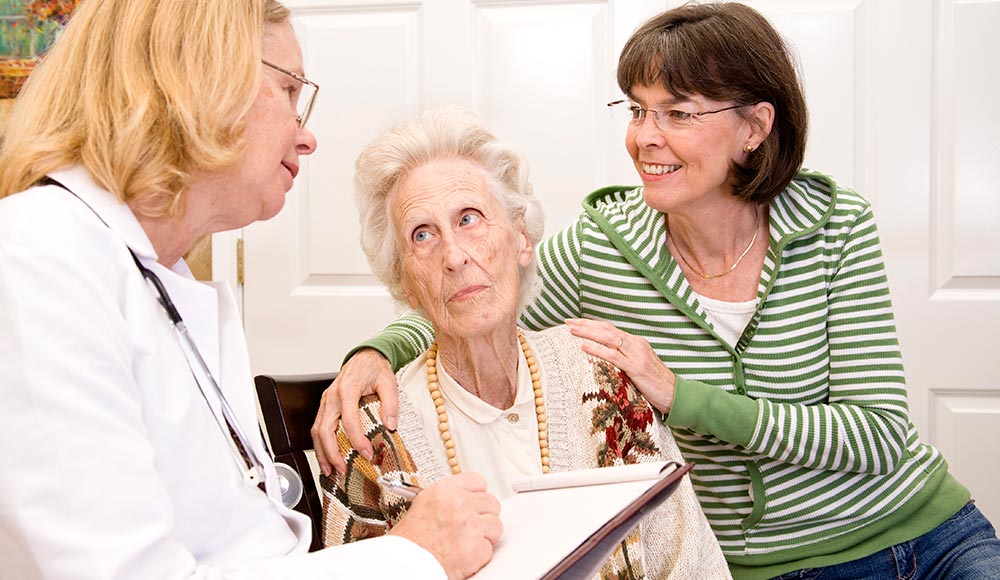 ---
LTC provide nursing and personal support services, restorative and life enrichment programs, dietary and nutritional care and access to medical, pharmacy, diagnostic and therapy services.  LTC is required for seniors and others needing access to 24-hour nursing care and daily support services for an array of physical and/or cognitive conditions.
Our Long Term Care Team consists of:
Medical Director and Attending Physicians at Intercare facilities, all of whom must hold continuing care privileges with the Alberta Health Services/ Calgary Zone.
ARP Physicians are a group of Attending Physicians who are dedicated to providing comprehensive medical care for residents at Intercare.
Site Administrators are responsible for overall facility operations and administration, including the facility's clinical care component at each facility.
Clinical Team Leaders are responsible for the overall clinical care component at the facility.
Unit Managers coordinate care in partnership with residents, family, staff and  Attending Physicians to provide the best possible care for residents.
Registered Nurses, Licensed Practical Nurses and Health Care Aides/Nursing Assistants provide 24 hour, 7 days per week nursing care and services.
Social Worker provide social support and assistance with resident financial and non-financial affairs directly related pertaining to the residents admission and accommodation (residing)  at the facility.
Occupational Therapists & Physiotherapists assess residents and identify equipment /programs to assist them in activities of daily living.
Recreation Therapists assess residents and provide them with choices and opportunities to participate in various recreational activities.
Therapy Assistants implements therapeutic programs on an individual basis or in a group setting.
Registered Dietitians assess each resident's nutritional status and need for supplements and monitor resident weight.
Clinical Pharmacists ensure that appropriate medication is provided and that all medications prescribed are reviewed on a regular basis.
The Volunteer Coordinator recruits and  supervises volunteers who provide a wide range of services in many areas.
Cooks, Food Service Assistants, Housekeeping, Laundry and Maintenance staff provide important support services for residents at the facility.